All the faculty members are trying their best to inculcate knowledge in the minds of the students through the regular classes, field study in and outside the state to make them understand the facts about the plants in
in-situ
condition. The main mission is to impart scientific knowledge on plants, ignite the mind of students to explore flora, develop skills and generate ideas of research and prepare the students to compete in this competitive  world. Keeping in mind that botany is not a subject that can be teach within the four wall of the classroom alone and students have to see and gather knowledge from the surroundings practically they are also taken to local trips to some modern scientific laboratories to gather knowledge of use of sophisticated instruments. 
The department organize popular talks, training programmes, lectures etc on plant science time to time as well as the department is also engaged in training and impart scientific temperament among the people of the surrounding  areas of the college.
The department has completed many important project under the guidance of faculty for the major 3rd year students/5th semester students. The department is going to maintain a Medicinal Plant Garden within the College campus with labels of scientific names and families. The department also has a collection of various ingenious and Rare Rice varieties collected from different parts of Assam with proper.
Seminar and Workshop Conducted by The Department:
National Seminar on "Conservation and Preservation of Bioresources in North-East India" organized by Department of Botany, Chemistry and Zoology of C.N.B. College, Bokakhat on 28th & 29th June 2019
Workshop cum Training on Mushroom Cultivation to popularize among the Local People:
PUBLICATION OF BOOKS:
Faculty members of the department are engaged in development of e-learning materials, publishing books as per the syllabus prescribed by Dibrugarh University for the benefit of students.
SEMINAR:
All the semester students present Seminar at ICT class room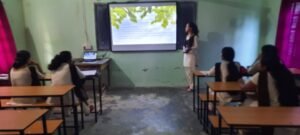 EXCURSION (FIELD STUDY)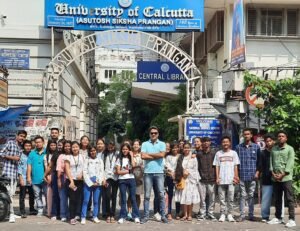 STUDENTS TRAINED IN BOTANICAL GARDEN CALCUTTA FOR PREPARING HERBARIUM