OVERVIEW:
Botany, one of the pioneer department of CNB College established in 1995. The major in botany was first started in the year 1998 under Dibrugarh University. The first founder teacher of this department were Mr. Tulshi Borah and Mrs Rupanjita Borah. The first batch Major students was composed of five students and all of them successfully completed their degree. from this department Mr. Debajit Borah stood first class and getting 9th position under Dibrugarh University. Since than the department has producing human resource with good academic carrier and overall performance. 
The department has a semi library with 200 books and the department has a well equipped laboratory to carry out all the Major/Honours practical classes.

The department has a Green House consisting of many important orchids collected from different parts of Bokakhat area.

The department has a great collection of bamboo species as well as Rice cultiver 
MISSION AND VISION:
MISSION:
To provide students with a broad and pertinent education with the goal of developing their scientific temperament and environmental awareness, and to elevate the students so they are better equipped to handle problems in life and shape their own futures.
VISION:
To achieve our mission, we pursue a multi pronged strategy involving students, staff, and faculty. We are continuously engaged in
inculcating the students both in theoretical and practical knowledge so that they become able to identify, utilize, and conserve plant diversity of our country specially of this region.
consolidating students' skills and knowledge
faculty attends Faculty Development Programs, does research, interns, and publishes publications in addition to teaching and learning.
always put emphasis on conservation, identification and utilization of indigenous plant resources.
gather  knowledge about the ethno-botanically important of plant resources utilizes among the different tribal communities reside near Kaziranga National Park.
INNOVATIVE PEDAGOGICAL METHODS:
We employ dynamic and requisite pedagogical techniques to combine theoretical knowledge with practical skills. We have well-maintained laboratories and trained technical staff. We have mini Museum specimens/ active live collections of selected plants are maintained in the Herbal Garden used for daily experiments in labs. The essential knowledge is delivered through the 14 core papers taught over three years in various sub-disciplines, Electives (4Discipline Specific Electives (DSEs) like Analytical Methods, Biostatistics, Bioinformatics, etc.) provides a window to the Research & Development, as well as the Industrial applications of Botany. Through the Skill Enhancement papers (SECs) like Floriculture, the production & application of Biofertilizers, Intellectual Property Rights, Ethnobotany etc students get a broad picture of associated fields that can be job avenues after graduation.
The department has introduced a six month certificate course "Food processing and preservation technology" considering the tremendous scope of the subject. The scope of food processing is vast compared to other courses. Food has become a high-profit industry by reason of the scope it offers for value addition, particularly with the food processing industry getting recognized in India as a high-priority area. Besides, there is huge requirement for Food Technology professionals in India and abroad. The objective of the course includes-
To train students to actively participate in every facet of the country's growing food industry.
To gain knowledge and understanding about food, nutrition, processing and importance of food to health.
To learn skills in experimenting with and preparing food by applying theoretical concepts and skills in designing and presentation.
To develop entrepreneurial spirit among students for inspiring them to set up their own facilities.
To collaborate actively with industry for mutual benefits.
To inculcate a spirit of social service in students by involving them in the activity.
FACULTY MEMBERS: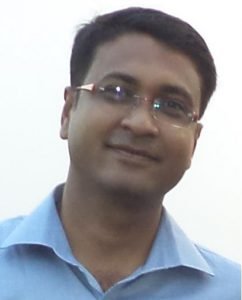 TULSHI BORAH                RUPANJITA BORAH        DEBAJIT SAIKIA        JITUMONI S. PATHAK 
STUDENTS ACHIEVEMENTS:
The students of the Botany departments excels in the TDC final examinations.  Last three years record is as follows-
2016 – 11 (Eleven) First class
2017 – 4 (Four) First Class
2018 – 14 (Fourteen) First Class
2019 – 27 (Tweenty Seven) First Class
2020 – 5 (Five) First Class
WALL MAGAZINE: "PARIJAT"
STUDENT'S AND DEPARTMENT ACHIEVEMENTS: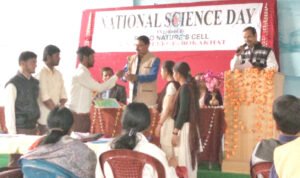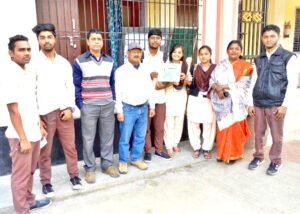 FIRST PRIZE IN SEMINAR PRESENTATION ON SCIENCE DAY
FIRST PRIZE IN QUIZ  COMPETITION ON SCIENCE DAY 2021
(ANKIT GHOSH AND UDHAB SHARMA)